Be Social.
Be Spontaneous.
Paloma Raleigh isn't your everyday college living experience. This is your answer to the call for adventure. Choose an innovative college lifestyle and experience the opportunity to make your life happen, your way.
Discover apartments in Raleigh, North Carolina near campus that is designed to be creative, social, and full of spontaneous possibilities. Setting yourself up here means you are situated where you want to be, right near Trinity Square and close to North Carolina State University, and Meredith College.
Choose to hang out at the pool. Designate Tuesdays as barbecue night in the courtyard. Get your study on in private or as a group — there are study spaces for every purpose.
FLOOR PLANS FOR YOUR NEEDS
You can't go wrong with any of our Paloma Raleigh apartments' 1-5 bedroom floor plans. To top it all off, each suite is fully furnished with modern finishings and an in-suite washer and dryer.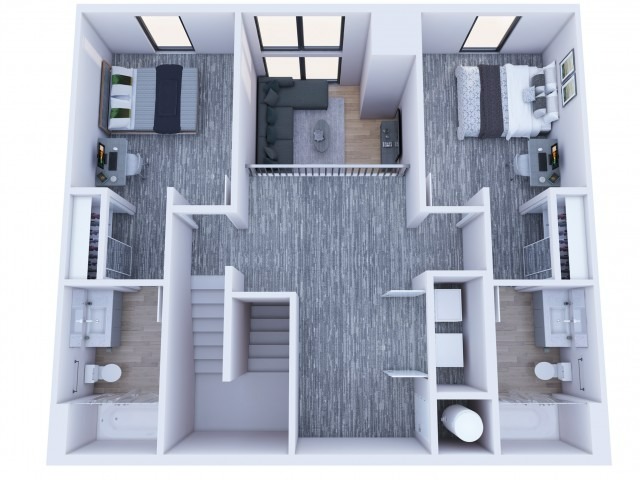 ENJOY ALL THAT NC HAS TO OFFER
When you're this close to NCSU and Meredith College, suddenly life opens up with so much more free time—more time to adventure. At our Raleigh apartments, North Carolina becomes your playground, with Trinity Square's lively atmosphere right nearby. Ready for some fun?
University/Medical centers
Check out what's happening at Paloma Raleigh and what it's like to really call us home – Follow us @palomaraleighapts on Instagram.